ADVICE

1
Pay more to get more GBs not a higher

CLASS
ADVICE

2
Look for a

CLASS

of Memory card that your electronic device can actually use rather than buying the Highest

CLASS


as it will be expensive and will take away more battery life
ADVICE

3
as a General Rule u can use
Class 2 - minimum sustainable speed = 2MB/s or 16Mb/s—-for all mobiles and digicams
Class 4 - minimum sustainable speed = 4MB/s or 32Mb/s—-for camcorders
class 6 - minimum sustainable speed = 6MB/s or 48Mb/s—-for HD camcorders with full HD 1080P video recording
Class 10 - minimum sustainable speed = 10MB/s or 80Mb/s—————————————- No device needs Minimum Class 10 speeds as the electronic devices are slower
[b= bit , B= Byte]
Price: Rs. 900 VS Price: Rs. 1179

get 16GB for 900 rather than 1200 http://www.desidime.com/forums/hot-deals-online…
Price: Rs. 1130 VS Price: Rs. 1490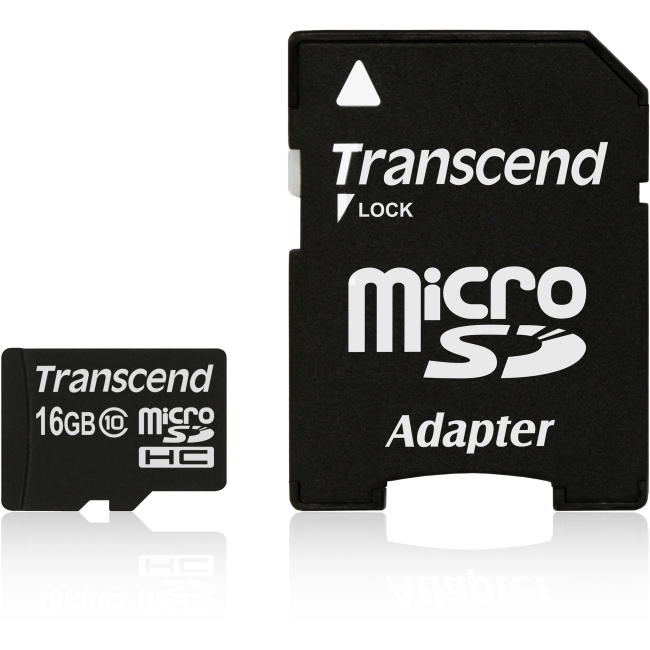 The only motive of this review here is to let the DesiDimers be aware of the fact that if you pay extra bucks for Class 10 memory card you WILL NOT gain anything extra from a Class 10 card than a lower priced class 2 , and class 4. I am happy that some people here know this fact.

For
ALL
others please read below.
Common Misconception
Higher class means , High Speed and faster is Better.
NO THAT does not hold true
the logic looks good only till u read it without actual values. AS soon as you put in real values of a camera you will understand the fallacy in the statement of yours. its a normal Misconception among customers to blindly dash for higher class without even knowing the requrements of your electronic device.

ANALOGY

1
If you put Michael Schumacher who drives Formula 1 car at speeds of 350-400 Km/hr in a

TATA

NANO

(max speed 106Km/hr) the Nano will still move at 106 Km/hr and not 400Km/hr
Similarly
If you put

CLASS

10 Memory card with minimum write speeds of 80Mb/s in a HD

CAMERA

or

MOBILE

(max speed 24Mb/s) the device will still only be able to write at 24Mb/s and not 80Mb/s
ANALOGY

2
*lets understand data transfer rate with number of trucks. [remember : capacity of truck is always known still they can be overloaded more, similarly the minimum speed of card or Class is also given like class 2 = 16Mb/s but they generally write at faster speeds then that 16Mb/s is the lowest sustainable speed]
Suppose you have a factory producing at max 1.5 trucks of material. then 2 trucks (

CLASS

2 card) will be enough for you. If you go and get 10 Trucks (CLass10 card) will you gain anything ?
no because the factory can only produce at max 1.5 trucks so the extra money payed for more trucks is a waste.
*
[b= bit , B= Byte]
Ill try to explain furthur.
forget low or high end phones , even if you take a high end camera with HIGH Definition 1080p Video 14Mb/s is the Maximum speed with which the Camera can write on the Memory Card. and the Min writing speed of a class 2 is 16Mb/s and Class 4 is 32Mb/s hence class 4 is more than sufficient for Digicams. Even for HD DSLR this logic holds. Class 6 [48Mb/s] is the max that you should go even for HD camcorders.
the min Write speed of Class 10 is 80Mb/s there is no device in market that can write at such high speeds. so the extra speed that you are paying will remain unused. I have checked many electronic devices and found none of it can write more than 24Mb/s
[b = bit, B = Byte]
I have answered a few Questions by other users below to make readers understand even more.
shalaut550 wrote:
Nice explanations, however, we should keep in mind that the sd cards do not actually run at the published speeds but much lower than that.
Well if you read about the class , you will understand that CLASS 2 means minimum sustainable speed (or the slowest speed) that it will write is 2MB/s or 16Mb/s) normally a Class 2 can write at speeds higher than 2MB/s or (16Mb/s)


shalaut550 wrote:
in case of mobile phones, the increased speeds are also greatly useful at the time of using the backup features when connected through usb to the computer or using the backup features of apps like App2sd etc
Let me tell you again no mobile phone whatever its price or features is, can write at speeds higher than 14Mb/s (which is sufficient for Class 2) . if the phone processor is unable to write at a higher speed then no matter what app u use its speed will be lower than the phone speed . if you disagree point me out with a proof . I will be glad to learn more. (the only advantage of class 10 is u gain few more seconds when u transfer GBs of data to ur PC , do those seconds really worth that much? ) if card is in the electronic device the speed of clas 10 is same as Class2


shalaut550 wrote:
all in all, I would any day go would not mind spending extra Rs 150 to get a class 10 card for use in the high end phones like SG2…it certainly helps in getting extra speeds though it may only be incremental..
Well if you say that the difference is just 150 or 200 Rs then let me assure you . the extra cost of Class 10 card is much more than rs200. why ? because class 10 cards runs at higher clock speeds than class 2 (or 4) so it willl drain your battery faster than a Class2 or class 4 . in short it means in the long run it would more be a loss than a gain. think about it


shalaut550 wrote:
btw, samsung themselves recommend a sd card with a minimum class 4 for use in high end multimedia phones..
Please note they recommend class 4 and not Class 10 . it does not mean u shud go ahead and Pay more for a class10.
Yes that is exactly what i am trying to say from DAY 1 no one recommends you to shell out more money for a Class 10 when you are more than fine with a class 4



neo479 wrote:
for a lower end phone it might not matter, but if u have a phone with a much better camera that snaps images @ say 8 MPs, those image files would be pretty large in size and saving them takes time. in such cases u definitely need the higher write speeds of these class 10 cards to avoid waiting for ur phone to process the images
No camera/mobile can write at speeds higher than what it is made for writing. No matter how fast memory card you put inside it . it will still write at slow speed . so a CLASS 10 speed is a waste. as it will write only as fast as a CLass2 (or Class4)
The wait that you see while processing is because of your slow PROCESSOR not because the memory card is not fast enough.


neo479 wrote:
A deal for Class 10 card isnt for every1 but it definitely is for all those who need a class 10 card cos this is the lowest price
this is wrong , no one needs a CLASS10 card simply because no such device exists. Please Let me know if there exists ANY electronic device that needs minimum CLASS 10 speeds ? i know that there is none.

LETS not be emotional . Lets BE LOGICAL when we give a reasoning and follow the Knowledge rather than going by our instincts.
THE

REAL

FACT

(quoted)
For Electronic devices like standard definition camcorders, an SD/

SDHC

card with a Class 2 speed is all you would need. It's fast enough to handle the highest quality standard definition video you can record. For high definition camcorders, you're safest going with a Class 6 card. While you may be tempted to spring for a Class 10 card, you'll be paying for performance you don't need in a digital camcorder
quoted FROM ( to learn more u can see these articles. )
http://camcorders.about.com/od/accessories/a/gu…
and
http://news.cnet.com/8301-17938_105-10246593-…ml
(I will keep updating this thread to include more information )
hope buyers are aware of this before they buy.
by the way if even then you wanna take a class 10 as its only 300-400 rs more, then you are welcome to go ahead and take it and
loose ur extra Bucks, Loose extra GigaBytes of memory (that u cud have bought with that money) and loose ur battery life,
after all its your money and you are the best person to decide