The past week something unexpected happened with me and which almost ruined my weekend. My 1TB WD external 3.5" HDD got corrupt and I was not able to open it. So far I was living under the impression that the HDDs with external power supply do not get corrupt often, well its true somewhat as it did not have any problem for 2.5 years or so. However, something like this was unpredictable, besides I had filled it up to almost 900 GB, so was a bit annoyed (3-4 saal ki mehnat hai bhai). I am sure many of you guys must have faced similar probs in the past.
Well now coming to the prob, the HDD got converted into RAW format and was unreadable by windows and other OS. Next thing what I did was try a myriad of free and so called miracle paid programs or their demos. However, none of them were able to rescue the data like I wanted. While googling, I stumbled upon a free program called Test disk. On the first look it looked like a tedious program, as it was cmd prompt based. Its actually cygwin based, which I assume is Linux derived(correct me if I am wrong, I am not a computer grad
At first, I thought the software was pretty tedious with all antique DOS look and all, but upon using I found it very simple.
Now about the software, I will explain everything step by step. First of all download the version according to the platform you are using or that which you are comfortable at. I had downloaded the one for windows, so will be explaining according to that. The best part of this software is its totally free and there are no restrictions wrt to filesize or anything like that.
Now run the downloaded software, in my case it was Testdisk.exe, which upon running shows a window like this one.
Now here it asks to create a log file. Its not mandatory and you can skip the creation as well. Next thing, it will ask to select the disk which you need to recover/ repair. The window looks like this one, select the appropriate disk and select proceed.
Next it asks for the selection of your partition table type. In most of the cases it will be Intel/pc partition, however if you are using any specific types it also gives an option of selecting that as well. Now select intel and click proceed.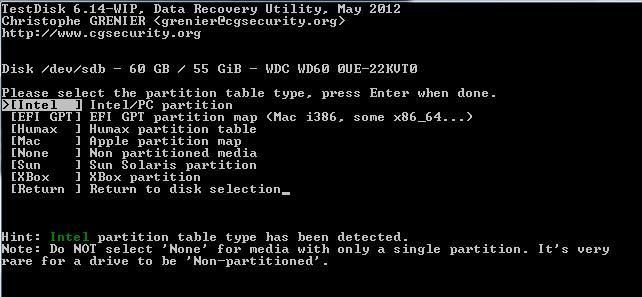 Ok now in many cases your partition table of the
HDD
could also have been corrupted, so you can select that option as well and give it a shot. It did not work in my case though. After this step, go to Advanced and then select your partition which you want to recover files from and click undelete.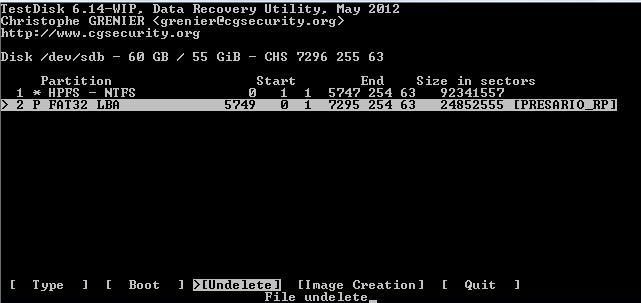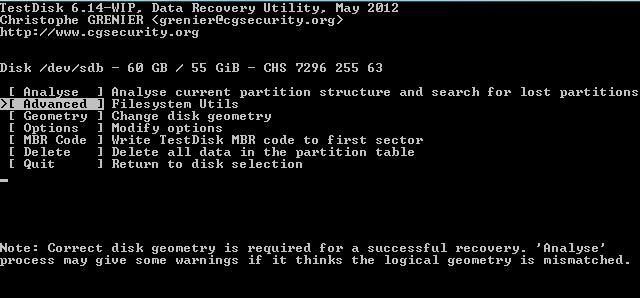 When it finishes analysing the partition, which was fairly quick, it will show you a list of files/folders as they were in your disk before it got corrupted. Now all you have to do is select the file/folder and press c, after which it will ask you the location where you want to recover the deleted file (you can use another external HDD for this). Now select your location and press Y to copy it to the location and you are done. Next go on pressing c on the directories you want to recover and you will not have to specify the recovery path again and again, it will automatically copy it to your earlier selected folder.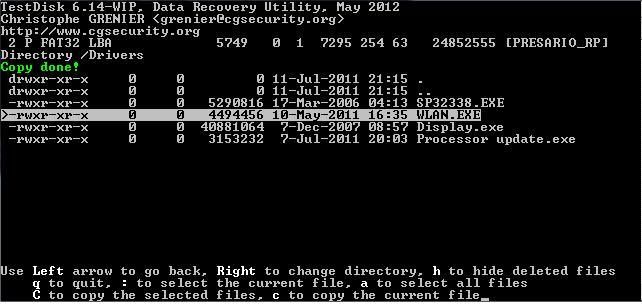 This free software turned out to be a life saver for me and I hope many of you will find this useful. I wish I had found this earlier, coz most of the times I was left with no other option but to format and forget about the data. If anybody has doubts/questions plz lemme know. Peace
Link to the software